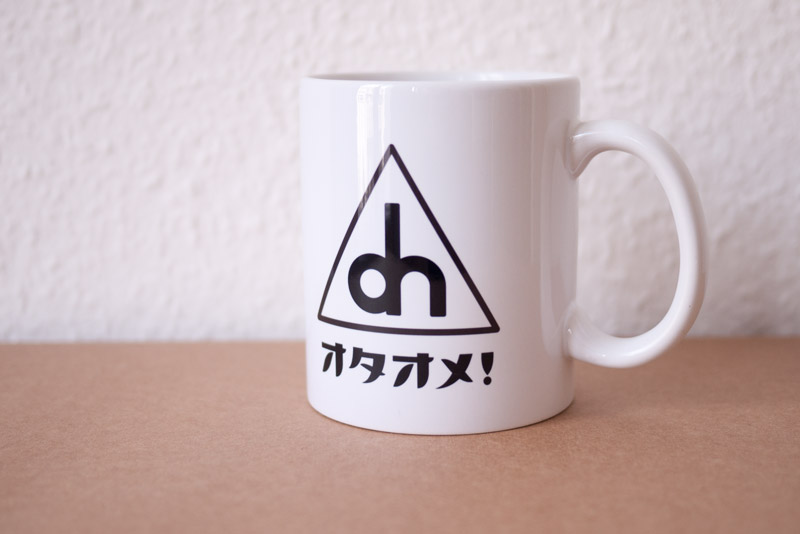 Custom mug with "alan" monogram, which Alan made himself when he was a child.
(It costed only 8,9Euro incl. shipping!)
» FotoPremio – Fototasse weiß mit eigenem Foto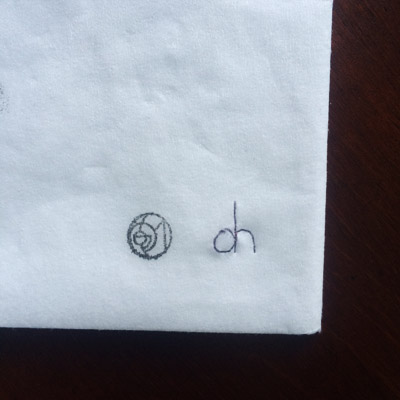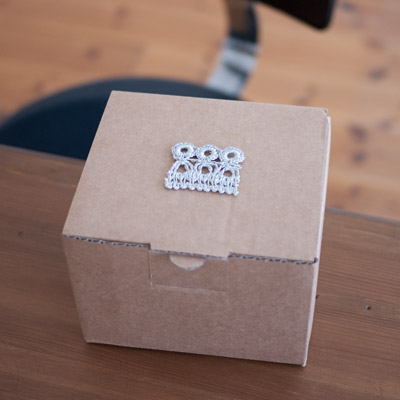 「僕も子供の頃、お名紋みたいな自分のマーク作ってた!」という、Alanが描いた、"alan"を組み合わせたモノグラムをデータにして、マグカップを作ってみた。一点からのカスタムグッズは大体日本より高いんだけど、これは送料込みで8.9ユーロ、1000円ちょっとと、日本の底値よりだいぶ安くできて驚き。
読めない文字なら大体クールかな〜と思い、、カタカナで入れてみた。
3と三角形が好きな彼の単純な嗜好にあわせて三角形で、警告看板ぽく。
He likes the number 3 and the triangle shape and オタオメ!is a short version of "Happy Birthday" in Katakana, Japanese. As a whole it looks like a warning sign?